Our newest website launch – Jungle Gardens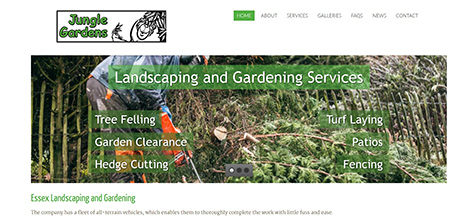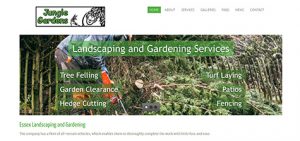 Sometimes it can all get a bit much – but not for us. If your green grass and pretty flowers are hidden under piles of leaves, Jungle Gardens provides a service that revives your garden. No matter the state of your lawn – whether it is extremely overgrown or simply needing a nip / tuck, every garden receives an exact treatment from start to finish.
Gardens with unwanted trees, out of control undergrowth, rubbish and untidy flowerbeds are the common cause people contact us. Our service clears and tidies every inch of your outside space – leaving a look of appeal and an inviting feel.
Waste taken during and after our garden maintenance service is taken directly to a local recycling plant so even the waste isn't wasted.
Our professional team come provided. That means that all the required equipment such as brooms, buckets, shovels and shears are brought along with us. We also have dust sheets that can be laid down throughout your home if the only access to the garden is through the building.
Our service includes:
Pruning
Weeding
Hoeing, digging of flowerbeds
Lawn mowing
Undergrowth clearance
Leaf clearance
Cutting of hedges / shrubs / rosebuds
Planting of annuals
Waste disposal
Visit the website Jungle Gardens